MPS Visual Arts Department

Visual Arts Department is an impressive, robust program for our students in grades K to 12!  
Join us for our virtual art show on Instagram
https://www.instagram.com/melroseschoolsvisualarts
https://www.instagram.com/melrosehighphoto
 or Twitter!
@MelroseVPArts
@MelitosArtStarz
Elementary School grades K-5:
Students receive visual art classes each week for forty minutes where they learn to use a variety of mediums including: clay, printmaking, drawing, painting, weaving in lessons and units that connect to other academic content areas.
Middle School grades 6-8:
Students take trimester long courses that build on their prior knowledge and take them to the next level in the mediums above.  Middle school student art is exhibited throughout MVMMS and at the Melrose Public Library.  MVMMS students have the opportunity to join the MVMMS Art Club which meets after school.
High school grades 9-12:
Students can choose electives in Art, Photography or Graphic Design.  These classes are tiered and provide scaffolding.  MHS students can also choose to be part of the MHS Art Society or Photography Club which meet after school. Each our students are entered and win awards in Boston Globe Scholastic Art & Writing Awards.  In April, the Visual Arts Department has a District and City Wide Art Show held at MVMMS where student art from all five elementary schools, the middle and high school are on display for three weeks.  There is an opening reception with food and music from the MHS Orchestra, Chorus & Jazz Band.  The is a wonderful forty year tradition and community building event with fun for the whole family to take part in!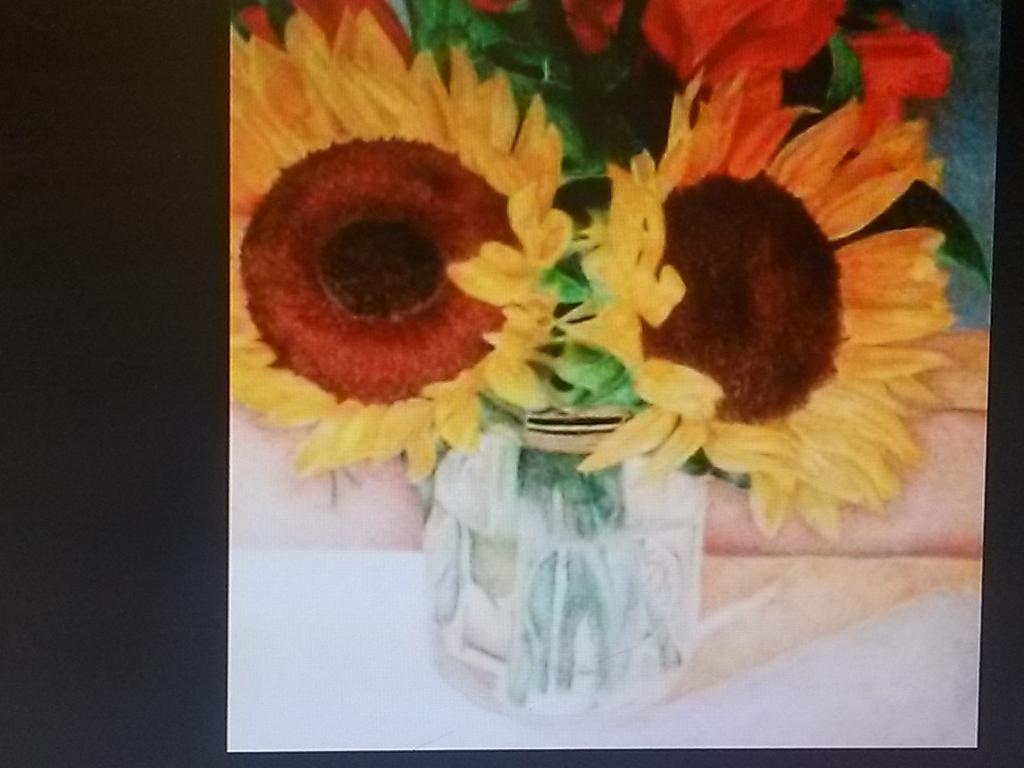 BOSTON GLOBE ART SHOW & SCHOLASTIC ART & WRITING AWARDS
Featuring Visual Art from MHS Students
School of the Museum of Fine Arts
Boston Massachusetts
March 2016
MELROSE PUBLIC SCHOOLS CITY WIDE ANNUAL ART SHOW
CELEBRATE THE ARTS RECEPTION
Thursday, April 14, 2016 @ 5:00 – 8:30 PM
featuring Art from K-12 students & Music Performances by Jazz Band, Chorus & Orchestra.
Melrose Veterans Memorial Middle School (MVMMS) 350 Lynn Fells Parkway, Melrose, MA 02176
All are Welcome to this Family Friendly Event Free & Open to the Public!
**The exhibit will be on display for three weeks in April from 8AM-3:30PM at MVMMS**
MELROSE TRIVA BEE
Featuring Visual Art from MHS Students
Melrose Memorial Hall
Main Street
Melrose, MA 02176
April 2016
ROOSEVELT ELEMENTARY BARNES & NOBLE BOOK FAIR
Featuring Select Visual Art from Students in Grades K-5
Barnes & Noble
Route 1 in Saugus, MA
MVMMS ART EXHIBIT @ MELROSE PUBLIC LIBRARY
Melrose Public Library
69 West Emerson Street, Melrose MA 02176
Free & Open to the Public!

MASSACHUSETTS VISUAL ART ALL STATE CELEBRATION
University of Massachusetts, Dartmouth
Dartmouth, MA
June 2016
ANNUAL MELROSE WINDOW ART WALK
Featuring Visual Art from MHS Students Exhibited in local businesses like the picture below.
Downtown Main Street
Melrose, MA 02176
October 10 thru 24th 2015
MHS PHOTOGRAPHY EXHIBIT
Featuring Photography from MHS Students
State Transportation Building
Boston, MA
November 2015
HORACE MANN ELEMENTARY SCHOOL
Friendship Murals Public Exhibition & Reception
Tuesday, December 14, 2015 from 2:30-4:30PM
Horace Mann Elementary School
40 Damon Avenue
Melrose MA 02176
 Visual Arts Mission Statement The Mission of the Melrose Visual Arts Department is to foster life-long learning through the arts supporting students as they become productive, expressive members of a diverse global society. An effective visual arts curriculum is cumulative and comprehensive. Students will explore new media and connect to a variety of resources and techniques using methods of instruction that are responsive to the individual learner. Examination of historical and cultural significance in the visual arts leads to a deeper understanding of self, others and the world. Higher order thinking and problem-solving skills build self esteem, awareness and contribute to essential human experiences.
The Goals of the Visual Art Program, K-12 are to:
Adhere to  the guidelines provided by the Massachusetts & National  Visual Arts Curriculum Frameworks
Provide a challenging, sequential curriculum with high expectations for all students.
Facilitate knowledge of visual art by focusing on art appreciation, aesthetic value, art criticism and respect for one's own work and that of others.
Enable students to view a work of visual art and analyze its relationship to the elements and principals of design
Accommodate individual learning styles.
Provide a safe environment conducive to artistic risk-taking and expression.
Provide an opportunity to learn about a variety cultures through visual art.
Understand how visual art plays an integral role in our everyday lives.
Develop student confidence in a creative process that includes a variety of skills and techniques.
Instill knowledge of prominent visual artists and historical art movements as well as contemporary artists.
Encourage and nurture growth through process exploration and discovery.
Support critical thinking and problem solving – students question, investigate, provide evidence, observe and describe, compare and contrast, make choices and explore various view points.
Integrate the visual arts with other disciplines to support students in gaining a larger perspective of their world.
________________________________________________________________________
VISUAL & PERFORMING ARTS PRESENTATIONS
by Visual & Performing Arts Director K-12, Deborah DiFruscia, M.Ed.
Contact Deborah by email: [email protected]
Phone 781-462-3262
Follow Us on Twitter @MelroseVPArts
________________________________________________________________________
Visual & Performing Arts Vision for MHS  –This Visual & Performing Arts Vision for Melrose High School was created by Ms. Deborah DiFruscia, M.Ed. She presented her vision at the Melrose High School PTO on Monday, April 6, 2015.  There is information on the work accomplished during school year 2014-15, plans for next school year 2015-16 and how to grow our Visual & Performing Arts Programs for the future.   Ms. DiFruscia  will present a Vision & Mission for all of the Melrose Public Schools on Tuesday, June 9, 2015 for the MPS School Committee.
V&P PP OCT 2014 FINAL – This presentation was created and given by Ms. Deborah DiFruscia, M.Ed.  This is an overview of the MPS Visual & Performing Arts Program presented to the MPS School Committee in October of 2014.  Ms. DiFruscia gives an At A Glance overview of the MPS Arts Programs.